Associate Professor
a13xcu113y(commercial at)gmail.com
A critical aspect to predicting the breadth and magnitude of the impact of climate change in the Arctic is elucidating how the organisms endemic to this region are being affected. As in the majority of ecosystems on Earth, the most abundant and diverse groups of biological entities in the Arctic are the microbes. The overarching objective of my research program is to characterize the diversity and dynamics of viruses that infect microbes and elucidate their role in Arctic microbial ecology. For more, please click here.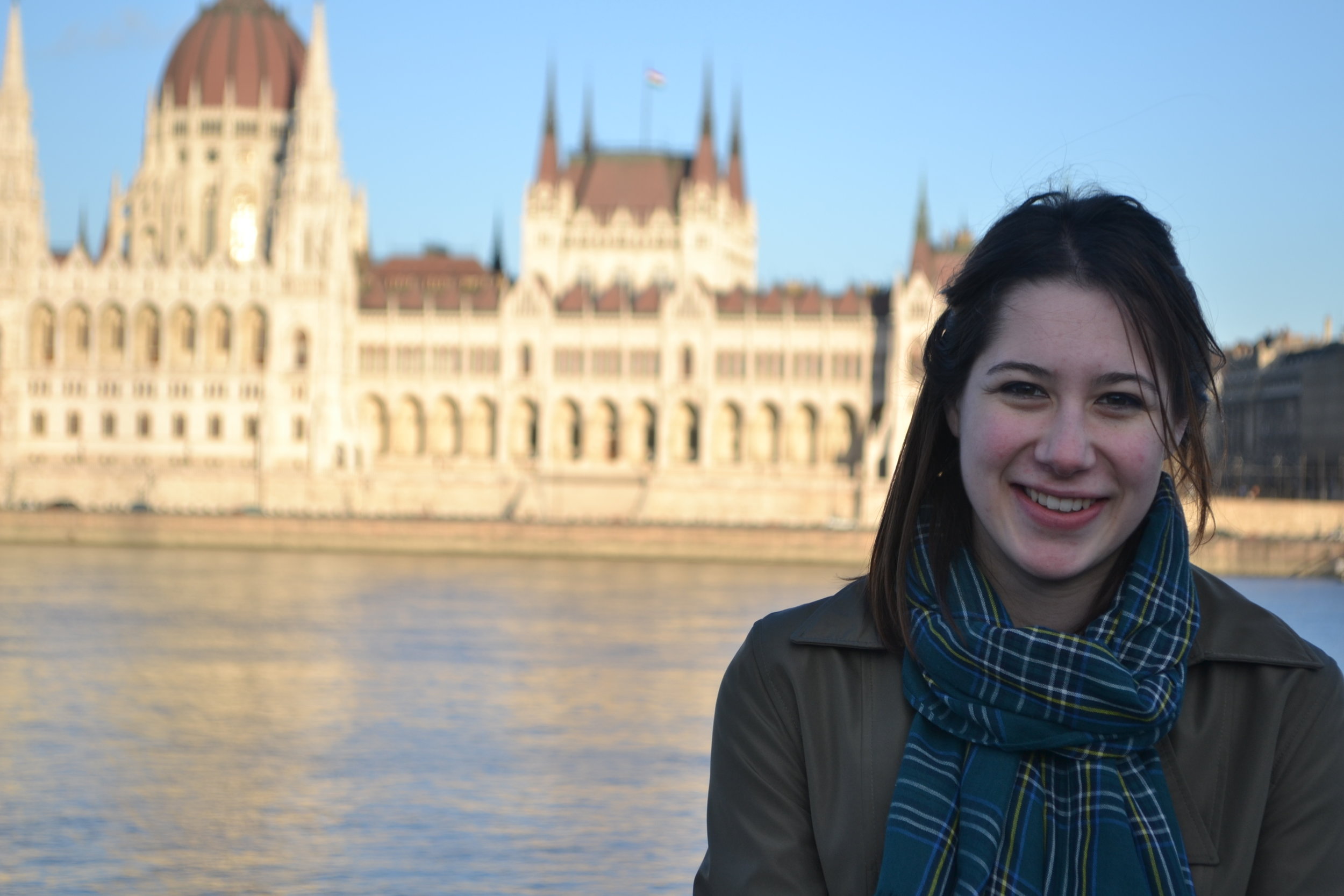 PhD Candidate
myriam.labbe.6(commercial at)ulaval.ca
I graduated from UL with a BSc in Microbiology in Spring 2015 and joined the ViDEL shortly after. My Phd project focuses on the diversity of viruses infecting phytoplankton near Ward Hunt Island in the Canadian Arctic where the effects of the climate change are drastically transforming the environment and giving access to ecological data that had been isolated from the atmosphere and oceans for centuries. The project involves a broad metagenomics approach through next-generation sequencing, characterization and isolation of virus-host systems and identification of auxiliary metabolic genes crucial for viral infection.
Outside of the lab, I enjoy traveling and learning languages: I spent a semester at the Université Catholique de Louvain in Belgium in Fall 2014 and travelled a few times in Europe and Amercia(s). I am currently learning Hungarian and should definitely practice my Spanish and German more often!
Master's student
marie-stephanie.fradette.1(commercial at)ulaval.ca
Even as a child, the sciences, and biology in particular, have always fascinated me. This is why in 2014, I started a B.Sc. in Microbiology at the Laval University in Québec. I wanted to discover more about the curious and mysterious world of the microorganisms present in the environment. During my academic progress, I joined a multidisciplinary research team composed of PhD Alexander Culley, PhD Steve Charette, PhD Manuel J. Rodriguez and PhD Caetano C. Dorea. In 2016, Together, we began a project characterizing the microbial communities of the Saint-Charles Lake watershed here in Québec. Presently, I am one step away from finishing my Bachelor's and I will begin my Master's in January 2018. For this summer, my project is about the detection and the quantification of harmful protozoa in samples from the Saint-Charles Lake watershed. I'm developing more sensitive molecular protocols to better detect these organisms.
Outside of the lab, I really enjoy reading novels, listening to music, watching television shows and going to the cinema. Give me a glass of lemonade, a sunny afternoon plus a good book and to me, that's a great time!
Master's student
anne-marie.lapointe.8(commercial at)ulaval.ca
I have always loved the science of life. After completing my Biology classes in high school, I knew right away that I wanted to study the Life Sciences. Then, when I discovered that it was possible to study living beings that were microscopic in size, a whole new world opened up for me and I was hooked. I am extremely curious by nature and have always wanted to learn and so I knew immediately that microbiology was the right thing for me.
I was born in Sainte-Marie de Beauce, but since 2016, I have been studying microbiology at Université Laval in Microbiology. I am interested in environmental microbiology and how microbiology is changing in the context of climate change and thus I joined the team of Alexander Culley (director) and Dermot Antoniades (co-director) to pursue a Master's degree. My project is multidisciplinary, integrating both microbiology and its paleolimnology.
The main objective of my project is to characterize and compare the microbial diversity in different sediment cores that have been taken from lakes in the Stuckberry Valley, located on the northern coast of Ellesmere Island (Nunavut), using a molecular approach. These lakes have never been studied before and I am very excited to learn more about them.
Postdoctoral Fellow
catherine.girard.15(commercial at)ulaval.ca
I have been working in the Arctic since 2009, and am interested in microbial ecology, aquatic biogeochemistry and ecotoxicology. I completed my PhD in biology at the Université de Montréal, during which I worked on issues of mercury contamination in the traditional diet of the Inuit in Nunavut. I explored culturally-relevant food preparation techniques that could mitigate the health risks of mercury, and investigated how this dietary contaminant interacts with the gut microbiome.
As a Sentinelle Nord postdoctoral fellow, I am working with Alexander Culley's Viral Ecology & Discovery lab and Caroline Duchaine's Bioaerosol lab. I study the release of viral particles from the thawing Arctic cryosphere, and how these newly emerged, potentially ancient viruses, may disperse in modern Northern ecosystems. Climate change is altering the hydrological connectivity of Arctic ecosystems and promoting aerosolization, changing the way viruses and microbes may move between the atmosphere, the cryosphere and freshwater ecosystems. Using next-generation sequencing and bioinformatic tools, I explore the diversity of viruses in glaciers, permafrost, lake ice and lake water, and how thawing feeds viral particles into the atmosphere. My study sites include the Ward Hunt Lake watershed, Thores Lake and the community of Resolute Bay (Nunavut).
Outside of my research, I am very interested in issues relating to representation and diversity in STEM, the decolonization of research in Indigenous communities, as well as science outreach and communication.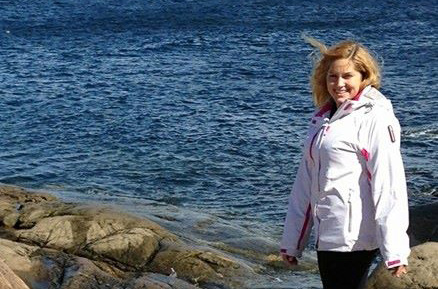 Master's student
valerie.langlois.8(commercial at)ulaval.ca
Since I was little I always had so many questions about every living thing and I always wanted to discover something new. I always loved learning about ecology and I can't wait to discover how viruses play a role in the northern environment. I was born and grew up in Québec City where I studied biology at Université Laval. I graduated in 2014 and started a second BSc in Bioinformatics in the fall of 2016. I am now joining ViDEL to pursue a Master's degree project focused on the viral ecology of microbial mats under the direction of Dr. Alexander Culley (director) and Dr. Warwick Vincent (co-director). My project is a comparative study of viral populations in microbial mats in thermokarst lakes in the region of Whapmagoostui-Kuujjuarapik and Ward Hunt Island. Given that thermokarst lakes are significant contributors to global warming, understanding the diversity and dynamics of these microbial populations might give us key information about what we can expect going forward. Outside the lab, I enjoy sports and travelling. I did competitive cheerleading and figure skating for years. I also love to be near water, there are no troubles in life that a walk or a short stay on the side of a lake/river/the ocean can't help to make better.
Master's student
catherine.marois.2(commercial at)ulaval.ca
In 2018, I graduated with a BSc. in Microbiology at Université Laval. During my degree, I worked in the ViDEL as an intern. I studied cyanobacteria from the Canadian Subarctic. Wanting to learn more about these fascinating extreme environments, I started my Master's degree in microbiology under the direction of Alex Culley.
The main objective of my project is to characterize and compare the microbial diversity in four unstudied lakes of Stuckberry Valley, located on Ellesmere Island (Nunavut), using next-generation sequencing and bioinformatic tools. As global warming is twice as pronounced in the Arctic as anywhere else, it is crucial to study these areas before they disappear. My research is part of a Sentinel North project in which students from several labs with diverse backgrounds (e.g. chemistry, biology, paleolimnology) collaborate to bring the study to a next level.
Beyond research, I'm part of the ULaval team participating in the International Genetically Engineered Machine competition organized by the MIT (Boston). I have also been a teaching assistant in an undergraduate laboratory in the Department of Biochemistry, Microbiology, and Bio-informatics (ULaval).